Er. Paul Lim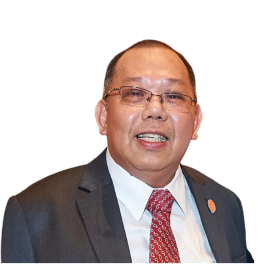 Er. Paul Lim Gim Seng is the founder and Senior Director of Gims & Associates Pte Ltd. He started the company in 1993 as a small-sized enterprise and since then, the company has established a presence in the building industry and grown to be a medium-sized company.
Er. Paul Lim graduated with a Bachelor degree in Engineering from the University of South Australia and Master degree in Fire Engineering from University of Western Sydney. He is a keen learner and has always seek to upgrade his professional knowledge.
Er. Lim is a registered Professional Engineer (Mechanical) with the Professional Engineers Board and is a qualified Fire Safety Engineer. He is registered with The Institution of Engineers Singapore as a Singapore Certified Energy Manager and is a certified Green Mark Professional, Green Mark Facilities Professional, Certified Data Center Professional and Certified Data Center Specialist too.